Customer Comments
High Quality, Great Customer Service.

"Very impressed with the quality and construction of the Magic Carpet® lift. We had a "tight" delivery time, and Magic Carpet Lifts delivered exactly on time. They provided excellent drawings that allowed us to pre-construct drive terminal foundation, pit, and the tail section foundation. Additionally we were able to assemble all the necessary supplies to get right on the installation process without any delays. The actual installation was very straight forward. The Magic Carpet® lift will be an enormous boost to our Beginner Programs and the SnowSport School. Thanks Magic Carpet Lifts, it is truly magic!"
— Tom Long, General Manager,
Pajarito Mountain Ski Area, Los Alamos, NM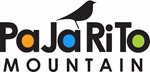 ---
User-friendliness.

"We are fortunate to have a number of Magic Carpets® lifts installed at Whistler. They are considered a "must have" in daily operations. Our most recent installation (a 600′, 36″ wide Magic Carpet® lift that services the adult learning program at Whistler Mountain) has not only improved the quality of service but made the learning process much easier."
— Bob DuFour, Vice President, Mountain Operations,
Intrawest Corporation at Whistler Blackcomb, British Columbia

---
Installation, follow-through, after-sale support.

"The backup has been phenomenal. I got the length I needed, and the grades I needed. It's 270 feet long and runs up through undulating terrain. It's very simple to operate. Operators like using it. We have a 16-foot heated rubber mat that helps eliminate [snow] buildup, very important in a ski area that gets 500-plus inches of snow a year."
– Ian Honey, Director of Operations, Grand Targhee, Wyoming 

---
Versus rope tows.

"For a beginner skier, to use a wire rope ski lift could be quite threatening. With a Magic Carpet® lift, you just shuffle on and shuffle off. There's no worry about getting drug around."
— Phil Walz, President and CEO, Cascade Mountain Ski & Snowboard Area, Wisconsin

---
Longevity and reliability.

"We use the heck out of them, and we get good service out of them. They are less troublesome to maintain than wire rope tows, and passengers enjoy them. Overall, it's a better way to go."
— Doug Allen, Director of Mountain Operations, Steamboat Springs, Colorado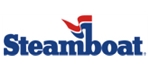 ---
Ski School popularity.

"Our Magic Carpet® lift has proved to be a great asset for our Snow Sports School. Beginners can get more mileage within their lesson, and it helps to provide a safe, comfortable area on the mountain where our guests can practice their skills. Kids of all ages love it!"
— Rob Ellen, Mountain Operations Supervisor, Marmot Basin, Alberta 

---
Customer service, plus.
"What sold us [on buying a second Magic Carpet® lift] was that when we had a problem with the drive motor, Magic Carpet Lifts got us a new one, at no cost, just before the Christmas rush season. Being able to get parts like that, that customer service is really important to us."
Skier satisfaction.

"We're probably 60% beginner skiers. It makes it a lot easier for them and they get in a lot more runs than with a rope tow."
Cost versus value.
"It costs more than a rope tow, but you know, it's like when the Internet started-once people use it, no one wants to use anything else."
— Gord Pattison, Manager Operations, Canada Olympic Park, Alberta 

---
Popularity.
"Our Magic Carpet® lift is the centerpiece of the whole kids' ski school program. It's really valuable for teaching little children. They love it, we love it."
Ease of set up and maintenance.

"It went up as well as any machine imaginable. It's very simple to take care of and fix. It only takes a couple of mechanics less than a half-day to do the recommended maintenance. We will definitely get another one."
— Chuck Melichar, Lift Director, Jackson Hole, Wyoming 

---
More about maintenance and durability.
"My favorite feature is that the Magic Carpet® lift is basically maintenance-free. It just keeps going and going, pretty much runs continuously."
Portability.
"We installed it ourselves.and tear it down and reassemble it every year. It's real easy to put together."
— Rich Durazo, Mtn. Maintenance Manager, Northstar-At-Tahoe, California 

---
Tubing.

"We decided to replace our two existing handle tows in our tube park with one 560′ carpet. This was our second Magic Carpet® lift, so our decision of who to go with was simple. We were happy with the four-day installation and how accommodating Magic Carpet Lift was to deal with. But surprisingly, our customers were even more excited about the tow replacement than we were. Many customers were overheard saying 'This carpet thing is cool, now we don't have to wait to be hooked up.' Once we heard this, we knew we had made the right decision – for the customer."
— Rob Walz, General Manager, Cascade Mountain, Wisconsin

---
More on longevity.
"We have ten Magic Carpets® lifts, one since 1992. All run pretty continuously during ski season. They're low maintenance and easy to use. One goes over a 'skier bridge'. They just work really well."
— George Hudspeth, Manager of Maintenance, Beaver Creek, Colorado 

---
Media Comments
"At Colorado's Beaver Creek and Vail resorts, beginners and kids no longer have to struggle up the 'bunny slope' sideways. Now they can hop on a Magic Carpet® lift. Some folks like it so much that 'going down the hill is just an excuse to get on the ride again.'"
— Newsweek Magazine, January 16, 1995


---
"Just outside the [Telluride] activity center is the 'Magic Carpet'. Snow level people mover is as welcoming to beginners as a chairlift is scary."
— Arizona Republic, February 17, 1998


---